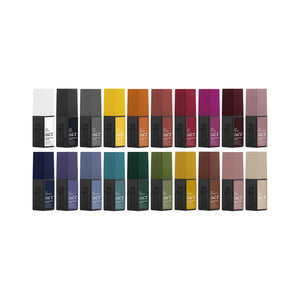 Aer Gel 20 Color Set
Our Aer Gel colors are almost as advanced as our Aer Gel Machine.
Formulated to create richly pigmented, even sprays, our Aer Gel colors come in a variety of colors. With smooth, flawless coverage, Aer Gel makes creating effortless and chic nail looks a breeze. Chip resistant, even coverage, and highly pigmented, our Aer Gel colors are parallel to none!