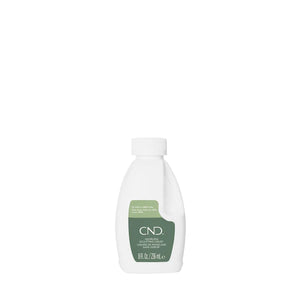 CND - Odorless Sculpting Liquid 8 oz
Eliminate odors associated with traditional acrylics for a more pleasant salon experience. CND™ Odorless Sculpting Liquid was specially formulated for ease of workability. This highly adaptable sculpting liquid is perfect for any experience level. Use CND Liquids with Perfect Color Powders to create instant length & shape with patented technology.
Superior Workability - easy to control product and placement
Free of MMA and EMA
HEMA-Free
Use on clients with enhancements that are prone to lifting
Compatible with CND™ Perfect Color powders
For Pros at All levels
Minimal finishing labor; self-leveling
Ideal for: beauty schools, SPAs, in-home services
Similar performance and set time to Retention+ liquids
Available in 1oz, 4oz, 8oz.
Additional Details
Professional Product
Item Name: CND - Odorless Sculpting Liquid 1 oz
Manufactuer: CND
Type: Acrylic
UPC: 639370012759
SKU: CNDM-12759
Weight: 82 grams - (0.18 lb)
Condition: New