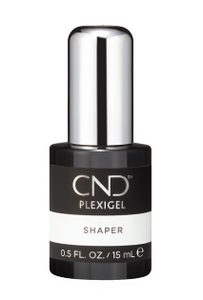 CND PLEXIGEL SHAPER 0.5oz
A crystal-clear brush-on gel enhancement that provides strength, protection and free-edge length to the natural nail for 3+ week wear. 
Protects and adds a layer of strength to the natural nail. • Provides shape to shapeless, flat nails. • Boosts wear of CND™ SHELLAC™ Gel Polish. • Builds short free edge length when sculpted on a form.