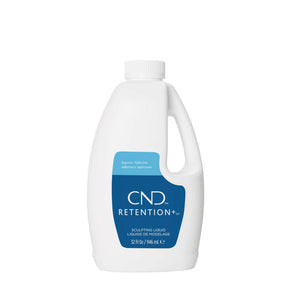 CND SCULPTING LIQUIDS - RETENTION+ 32OZ. NEW PACKAGING
Strong, secure, superior bonding. 
RETENTION+®
 sculpting liquid is for lift-prone clients.
The primer less liquid that really sticks. The most retentive liquid monomer period.
For best results 
please use with CND Sculpting Powders. 
CND Retention is a best selling acrylic liquid that is used to create acrylic enhancements with superior adhesion. Due to this strong adhesion ability, the use of primers is optional.