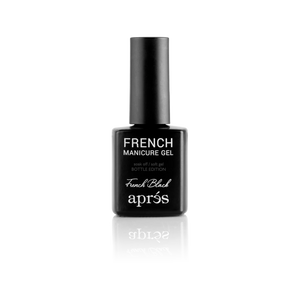 FRENCH MANICURE GEL-FRENCH BLACK
The French Manicure Gel allows you to create the perfect French manicure every time. Each of our colors have been formulated from a richly pigmented, medium viscosity gel that offers flawless opacity in just two coats or less. Every bottle also comes with our revolutionary in-bottle Angled Brush-X, which means the perfect tool is included with the perfect gel to easily draw the perfect smile line. Combinations and possibilities are limitless! This is French nails like you've never seen before.
Subway Tile White is part of the French Manicure Ombre New York City Set.
Features:
• Colors formulated from richly pigmented, medium viscosity gel
• Flawless opacity in two coats or less
• Signature In-bottle angled Brush-X, made from densely packed PBT bristles and cut into a sharp angle - the perfect French tool for a cutting edge smile line